Every person is different. Therefore I adapt the piano education to the needs and abilties of the student. My program of education garantees a balanced technical and musical development. During my class I tune the motivation and the performance. First I work on the motivation. If the motivation is fine, I help the student to develop the skills from their own enterprise. The student tries to solve his task by himself and I adjust only when it is necessary to finish the task. This means that I can garantee everyone with a good motivation a maximum improvement.
As a psychologist I can respond well to everyone's individual development, even if the student is gifted or has autism. I have 25 years of experience teaching young children from 5 years, teenagers, adults and seniors.
For Everyone

You have never played the piano
You want to learn to read notes and to learn to play piano. If you let yourself be guided by me, you decide the pace. I provide the motivation and teach you to play all styles of music you want. This of course using a learning plan tuned to you that tracks with the quality standards of EPTA.
If you want, you can take an EPTA grade exam. I then train you for the degree that suits your level. If you are not interested in doing grading exams, that's fine too. You will then have more space to choose music that suits your interests.
You can play the piano very well
You have had piano lessons for years and would you like to learn to play the famous works of famous piano composers. Or maybe you want to learn to play your favorite pop songs. You learn to empathize with the style of the composer or pop artist. Technical deficiencies are solved and a lot of work is done on sound and interpretation.
You want to become a pianist
You want to be trained to the entrance exam at a conservatory or participate in piano competitions. Then I will train you for both the piano and music theory entrance exam. To participate in piano competitions, as well as preparing for the entrance examination, I will challenge you to the limit. You learn to fight to achieve your ideals. If you give everything you of yourself can reach the maximum.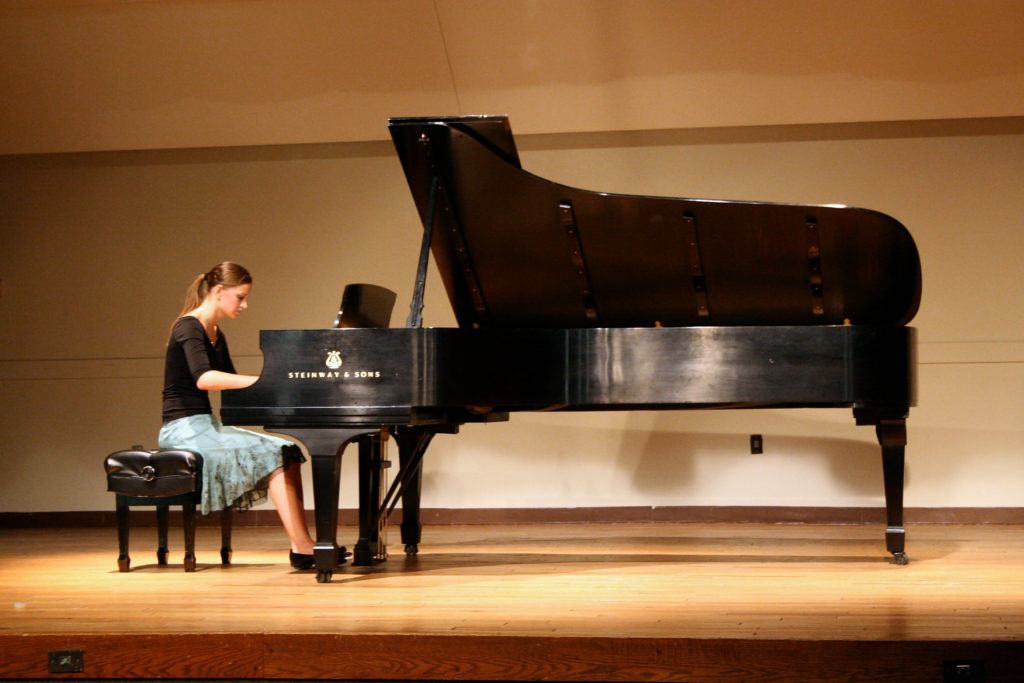 Piano lessons for young children (from 5 years)
Young children (5 and 6 years old) get piano lessons with a piano method specially developed for children from 5 years old. In this piano method, piano playing and reading notes are taught with all facets that stimulate a child. The child learns to play in a playful way by coloring, pasting stickers, counting, clapping hands, drawings and colored notation.
Piano lessons for seniors
You can also learn to play the piano if you are older. Playing the piano slows down the aging process. This is a good reason to start taking piano lessons. You can take lessons if you have never played the piano before and you are not yet able to read notes.
Piano lessons for people with autism and gifted individuals
If you have autism or are gifted, you will receive counseling that is adapted to your specific possibilities as well as to your possible limitations.
If you have performance anxiety
If you have fear of failure that prevents you from playing or wanting to play for other people. Your hands may start to tremble, your concentration will decrease or you will get a blackout. As a result, you cannot share your piano playing with others as well as you can actually play.
I can guide people with fear of failure well, so that they eventually learn to overcome their fear and let others hear what they can actually play.
All kinds of Music
I teach the following music styles:
Classical music: Such as Bach, Mozart, Beethoven, Schumann, Chopin, Debussy, among others
Contemporary piano music: Such as Yan Thierssen, Yiruma, Ludovico Einaudi, among others
Pop music: All pop music suitable for piano
Jazz: Jazz arrangements, Blues, Boogies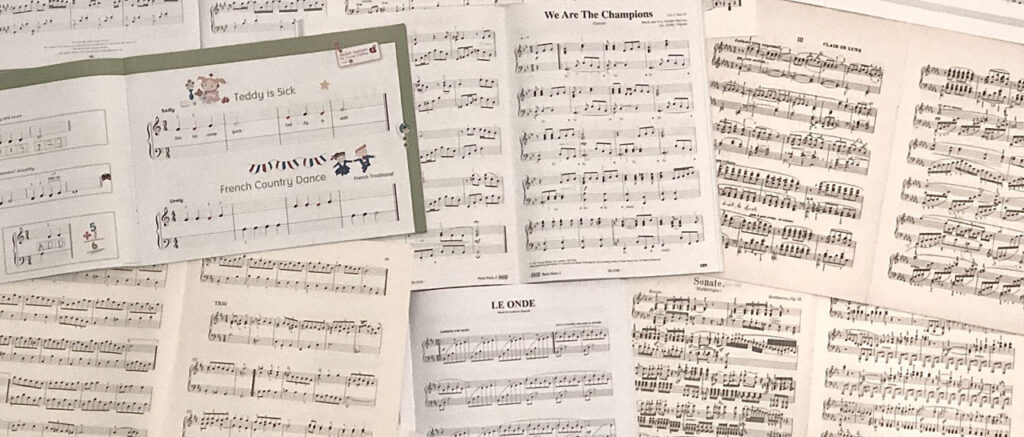 Concert
At the end of every school year I organize a pre-performance afternoon. The students who want to participate in this present their progress to fellow students, family and acquaintances.
The concert has a casual homely atmosphere and everyone has the opportunity to exchange their experiences with other piano students during the break and after the concert.
The students play on my grand piano at the concert.

Studio
I teach piano at my home in my studio. Here you can also wait for your child.