Music and personal development are central
Since my childhood I have a passion for music. I had my first piano lessons with Jeannette Bennebroek. After high school I studied piano at the Maastricht conservatory with Joop Grubben and Barbara Grajewska. After graduating in 1993 I started working as an independent piano teacher. I still enjoy doing this.
My fascination for human behavior has increased over the years. Because of this I started to study psychology at Maastricht University. Since obtaining the Master Developmental Psychology (2013), I have been guiding people with their personal development.
In addition, I followed the HBO courses for Child Coaching and Family Therapy. This has brought me to where I am now.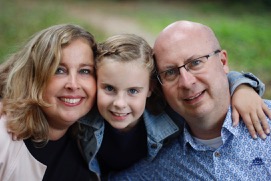 Private life
Together with my wife Nancy we have a fantastic daughter Lisa. We spend a lot of time together with our family. Together we make trips and meet with our friends. We also visit cultural events and enjoy going on holiday.
In short: For us, health, sharing happiness, freedom and personal development are central.